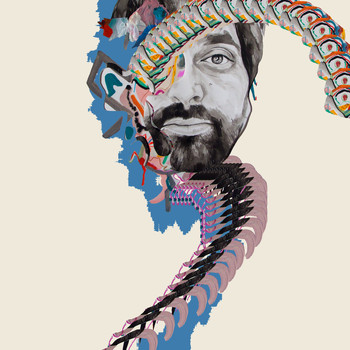 Album vorhören Painting With
Erscheinungsdatum:
19.02.2016
Label:
Domino Recording Co
7digital

Was wir davon halten:

Animal Collective ist eine Band mit vielen Stärken - die Dinge kurz zu halten gehört nicht dazu. Inspiriert von Dadaismus, Kubismus und dem "verzerrten Blick auf die Welt den diese Künstler geteilt haben", wurde "Painting With" in dem selben Hollywood Studio aufgenommen in dem The Beach Boys Pet Sounds erschaffen haben. Ehrgeizig wie seine Vorgänger verbindet das Trio komplexe Polyrhythmen mit psychedelischen Synth-Effekten und hyperaktiven Gesangsharmonien.
| Tracknummer | Songtitel | Songlänge | Preis |
| --- | --- | --- | --- |
| 1 | FloriDada | 4:05 | |
| 2 | Hocus Pocus | 3:16 | |
| 3 | Vertical | 4:14 | |
| 4 | Lying in the Grass | 3:34 | |
| 5 | The Burglars | 2:43 | |
| 6 | Natural Selection | 2:41 | |
| 7 | Bagels in Kiev | 2:48 | |
| 8 | On Delay | 3:48 | |
| 9 | Spilling Guts | 1:58 | |
| 10 | Summing the Wretch | 3:08 | |
| 11 | Golden Gal | 4:41 | |
| 12 | Recycling | 4:06 | |
Gesamtspielzeit:

41:02
Genres:
℗ 2016 Domino Recording Co Ltd
© 2016 Domino Recording Co Ltd