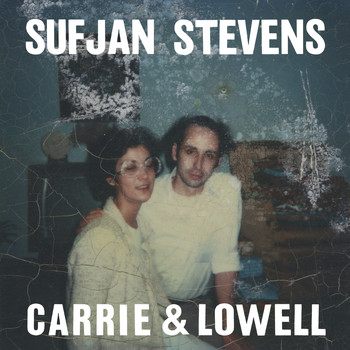 Album vorhören Carrie & Lowell
Erscheinungsdatum:
31.03.2015
7digital

Was wir davon halten:

Auf sein neues Album Carrie & Lowell angesprochen sagt Sufjan Stevens "Das ist nicht mein Kunstprojekt, das ist mein Leben". Das glaubt man ihm bereits bei den ersten Klängen des Openers "Death With Dignity". Stevens lässt uns teilhaben wie er versucht den Tod seiner Mutter zu verarbeiten und beleuchtet dabei die vielen komplexen Aspekte ihrer Beziehung. Anstatt den elektronischen Einflüssen seiner 2010 erschienenen Platte Age of Adz, vertraut er hier auf seine akustische Gitarre und seine zitternde, fast zerbrechliche Stimme um seine Trauer auszudrücken. Das Ergebnis ist das wohl persönlichste, berührendste und sehr wahrscheinlich schönste Album das wir 2015 hören werden.
| Tracknummer | Songtitel | Songlänge | Preis |
| --- | --- | --- | --- |
| 1 | Death with Dignity | 3:59 | |
| 2 | Should Have Known Better | 5:07 | |
| 3 | All of Me Wants All of You | 3:41 | |
| 4 | Drawn to the Blood | 3:18 | |
| 5 | Eugene | 2:26 | |
| 6 | Fourth of July | 4:39 | |
| 7 | The Only Thing | 4:44 | |
| 8 | Carrie & Lowell | 3:14 | |
| 9 | John My Beloved | 5:04 | |
| 10 | No Shade in the Shadow of The Cross | 2:40 | |
| 11 | Blue Bucket of Gold | 4:45 | |
Gesamtspielzeit:

43:37
Genres:
℗ 2015 Asthmatic Kitty Records
© 2015 Asthmatic Kitty Records