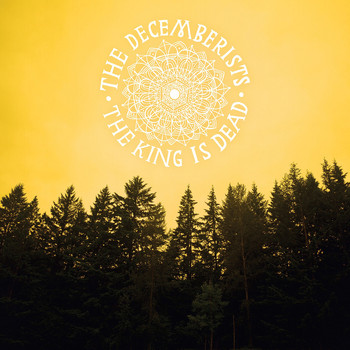 Album vorhören The King Is Dead
Erscheinungsdatum:
12.08.2023
7digital

Was wir davon halten:

Mit The Hazards Of Love konnten sich nicht alle anfreunden und auch das vorangegangene Konzeptalbum The Crane Wife hat vorwiegend bei Musikkritikern Begeisterung ausgelöst. Das sechste Studioalbum, auf dem Gillian Welch und Peter Buck (REM) mitgewirkt haben, wurde entsprechend mit Skepsis und Neugier gleichermassen erwartet. Und voilà, The King Is Dead ist da – und vernichtet jegliche Vorbehalte mit einem Schlag. Oder besser gesagt "Twang". Die Herren und Damen aus Portland haben dieses Mal auf pompöse Verzierungen und unnötigen Fierlefanz verzichtet und dabei ein kleines Meisterwerk der Indie-Country Vermählung geschaffen.
| Tracknummer | Songtitel | Songlänge | Preis |
| --- | --- | --- | --- |
| 1 | Don't Carry It All | 4:17 | |
| 2 | Calamity Song | 3:49 | |
| 3 | Rise To Me | 4:59 | |
| 4 | Rox In The Box | 3:09 | |
| 5 | January Hymn | 3:13 | |
| 6 | Down by the Water | 3:41 | |
| 7 | All Arise! | 3:09 | |
| 8 | June Hymn | 3:57 | |
| 9 | This Is Why We Fight | 5:30 | |
| 10 | Dear Avery | 4:51 | |
Gesamtspielzeit:

40:35
Genres:
℗ Capitol Records under exclusive license to Rough Trade Records Ltd
© Capitol Records under exclusive license to Rough Trade Records Ltd