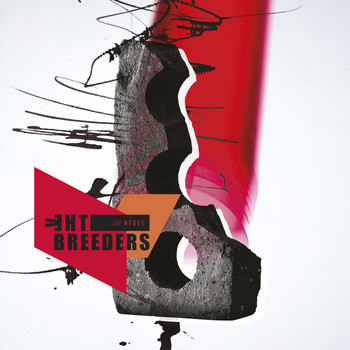 Album vorhören All Nerve
Erscheinungsdatum:
23.10.2020
7digital

Was wir davon halten:

Als Fan von The Breeders ist man es gewohnt, nicht allzu regelmäßig ein neues Album von Kim und Kelley Deals kollaborativem Projekt zu erwarten. Und tatsächlich – dass das fünfte Album, vor allem ein Jahrzehnt nach dem Mountain Battles Album erscheint, ist schon ein Grund zur Freude. Mit Bassistin Josephine Wiggs und Drummer Jim Macpherson zurück zur Stelle, vereint All Nerve das originale Splash Line-Up auf Platte zum ersten Mal seit 1993 – und der musikalischen Chemie scheint es nicht geschadet zu haben. Die Rocker aus Dayton, Ohio kombinieren nach wie vor süße Vocals mit Powerchords, haben aber in Sachen Songwriting ausgebaut; zum Beispiel mit dem fast schon Ambient-Song "Walking With The Killer". Es ist gut, dass wir The Breeders zurückhaben.
| Tracknummer | Songtitel | Songlänge | Preis |
| --- | --- | --- | --- |
| 1 | Nervous Mary | 2:29 | |
| 2 | Wait in the Car | 2:03 | |
| 3 | All Nerve | 2:11 | |
| 4 | MetaGoth | 3:08 | |
| 5 | Spacewoman | 4:21 | |
| 6 | Walking with a Killer | 3:45 | |
| 7 | Howl at the Summit | 2:57 | |
| 8 | Archangel's Thunderbird | 3:25 | |
| 9 | Dawn: Making an Effort | 3:50 | |
| 10 | Skinhead #2 | 2:45 | |
| 11 | Blues at the Acropolis | 2:56 | |
Gesamtspielzeit:

33:50
Genres:
℗ 4AD Ltd
© 4AD Ltd